Mattress dry cleaning in Prague
Regular cleaning of the mattresses provides effective removal of allergens and harmful microorganisms and careful removal of dirt. It promotes comfort and has a positive effect on health.
Professional cleaning with special products can get rid of stubborn stains and unpleasant smells
Regularly cleaning your mattress will help you wake up every morning feeling happy and full of energy.
Our cleaning company provides a home cleaning service. We work in Prague and surroundings.
How much does dry cleaning a mattress at home cost?
The price of mattress dry cleaning will be lower when ordering a home cleaning. For each order, the price is calculated individually based on the basic rate shown in the table below:
| | |
| --- | --- |
| Object | Price |
| Mattress 90×200 cm | 650 CZK |
| Mattress 120×200 cm | 800 CZK |
| Mattress 180×200 cm | 900 CZK |
The price depends on the type and dirt level on the mattress, the amount and type of products used, the work involved and the cleaning method, etc.
The minimum order for cleaning is 1500 CZK.
If the price of your order does not fit into this range, we can offer you additional services. For example, cleaning curtains, soft furnishings, pillows, general cleaning of apartments, etc.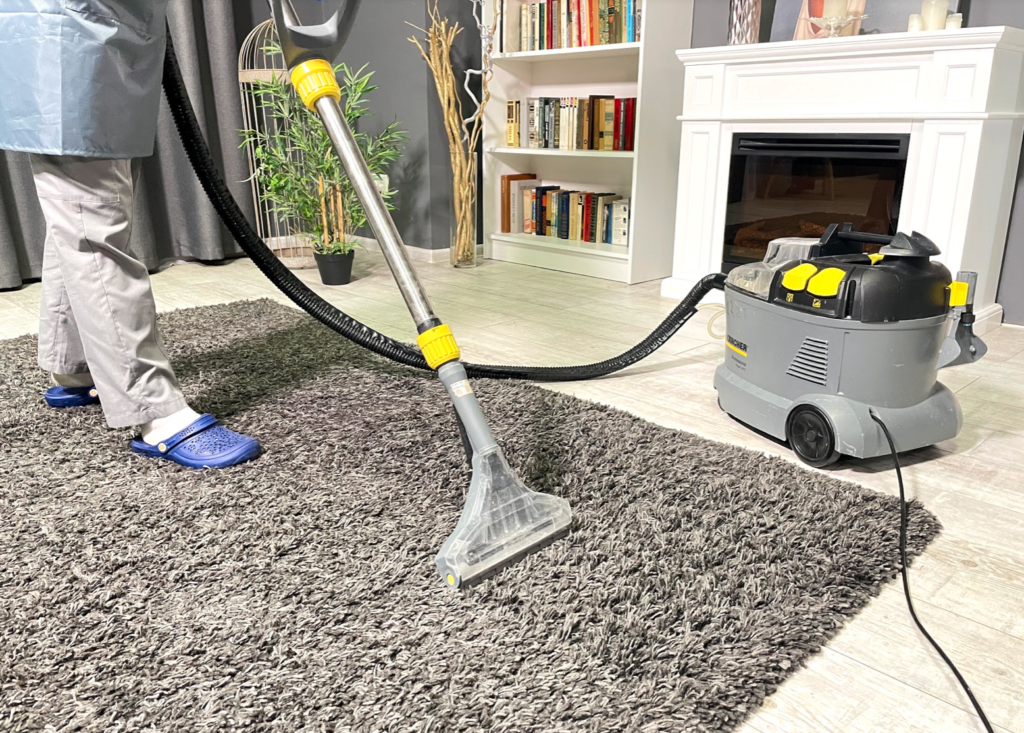 Why should a mattress be dry cleaned at least once a year?
Firstly, regular dry cleaning of the mattress is a handy way to keep the product clean at all times, which is especially important if there are small children living in the house.
Secondly, dust and germs collect in the product during use. Unfortunately, a thin layer of sheets won't protect our body from them.
Their inner filling is a target for mites, sponges and mildew. Therefore, it often happens (especially with wrong care) that the product smells musty.
Regular mattress dry cleaning also helps to remove unpleasant smells and urine stains, which is important for a child's bed. In addition, dry cleaning helps to prolong the product's usability.
What is an advantage of professional dry cleaning?
Owners often reject professional help to save money and try to remove stains and smells on their own. However, mattresses cannot be cleaned with just any cleaning solution.
Firstly, they can damage the structure of the material. Secondly, home-made solutions cannot guarantee good quality results. Thirdly, cleaning products are difficult to remove on their own and enter the lungs through breathing.
Most mattress cleaning solutions on store shelves are tested superficially. Only 10-15% of the entire range can obtain an official certificate confirming its safety.
Buying a standard household chemical just wastes money. No home made products can be used to properly clean, remove mildew and bacteria that live deep inside the filler. This problem can be solved by mattress dry cleaning, available from our cleaning company.
Benefits of cleaning at your home
This service eliminates the need to transport a large mattress to the cleaning company. You don't have to find a special transport and pay a fee for it.
The mattress is dry cleaned at your home. The process time is minimal as the item will not have to wait its turn. You will be in full control of the process because the cleaning ladies will work in your presence.
Professional dry cleaning is provided using highly effective cleaning products. Before using any product, the cleaning staff will carry out a test to check the sensitivity of the soft furnishing material to the chosen product.
One of the advantages of on-site dry cleaning is that the mattress can be used after just a few hours. Using special equipment allows the material to dry quickly.
Professional cleaning focuses on the removal and deep cleaning of dirt. It helps to eliminate the pathogenic microflora that forms inside the filler when the product is used.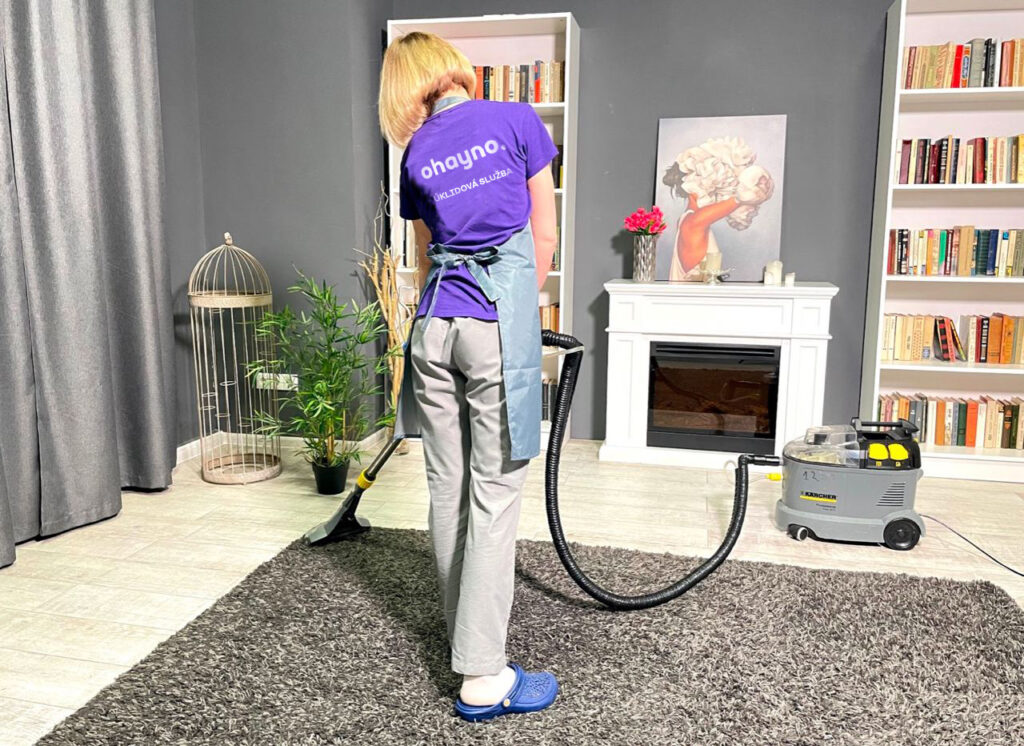 How are products dry cleaned at home?
First, the object's characteristics need to be verified. The cleaner always checks the labels to see the structure of the furniture and the filling. For high quality dry cleaning, the cause, type and age of stains need to be clarified as each type of stain needs to be treated differently.
It is also important to know the age of the object before dry cleaning, as cleaning material that is too old may not be effective. The quality of the work largely depends on the experience with self-cleaning and the products used. If you have already tried to remove stains with a home cleaning product, a professional cleaner will have to work on them longer.
After the material has been checked, the worker proceeds to dry cleaning the mattress. The process begins with the selection of stain removal products. Before using them, the dust is removed with a vacuum cleaner.
Stains are removed using eco-friendly products and professional equipment. Eco-chemicals are not harmful to health and don't cause allergic reactions. They are safe for small children, adults and animals.
Dry or wet cleaning is used depending on the nature of the product. Dry cleaning is done with a special powder, while wet cleaning uses additional equipment (usually a powerful extractor).
Once the dry cleaning is completed, it is followed by the removal of cleaning product residues and rinsing (rinsing or neutralization). A powerful extractor is used. This allows chemicals and dirt remains to be removed from the interior of the filling layer, providing a thorough and complete dry cleaning.
The topside of the object is usually rinsed with a washing product or neutralizer to permanently remove the chemical from the surface. The final step in dry cleaning the mattress is dehydrating. This can be done using special equipment or naturally (takes several hours).
What problems does professional dry cleaning solve?
This process returns the padding to its original colour and removes unpleasant smells and dust that have penetrated it. We work with different types of soiling:
residues of strongly coloured liquids (coffee, tea).
stains from food, fruit, berries
fruit and vegetable juice remains
stains from make-up, grease and blood
stains and smell of urine, baby feces
rust stains
paints, inks, markers.
In most cases, the stains are removed without a mark. However, a perfect result can only be guaranteed if the stain's identity and age are known.
Any self dry cleaning reduces the chances of successfully removing dirt. It is therefore especially important for us to know if you have tried to clean the mattress yourself and, more importantly, how.
Dry cleaning of mattresses at home removes not only stains, but also unpleasant smell of urine, etc. This is achieved by removing the reason. In addition, the surface of the mattress is treated with fragrances that give off a pleasant scent.
The dry cleaning process also includes a bactericidal treatment, which is particularly useful for natural materials. This prevents bacteria from multiplying again.
Taking care of the mattress reduces the risk of re-contamination. This effect is achieved by using professional anti-fouling products.
Dry or wet cleaning
Our staff are trained in various cleaning methods. We only use safe technologies to clean each product that doesn't damage the padding fibers.
We have 2 types of dry cleaning:
Wet. Liquid substances are used to remove stains and are applied to the surface of the mattress. They are very penetrating. A powerful extractor is used to clean and remove excess moisture from the product.
Dry. In such cleaning, special cleaning powders are used. The mixture is applied to the surface of the mattress and gently rubbed with a cloth. The powder works well on stains, destroys bacteria and mold. To remove residue, simply vacuum the product.
Chemical cleaning of the mattress can also be carried out using a powerful steam generator. This type of cleaning also ensures deep cleaning, i.e. the removal of mildews, bacteria and mites in deep layers.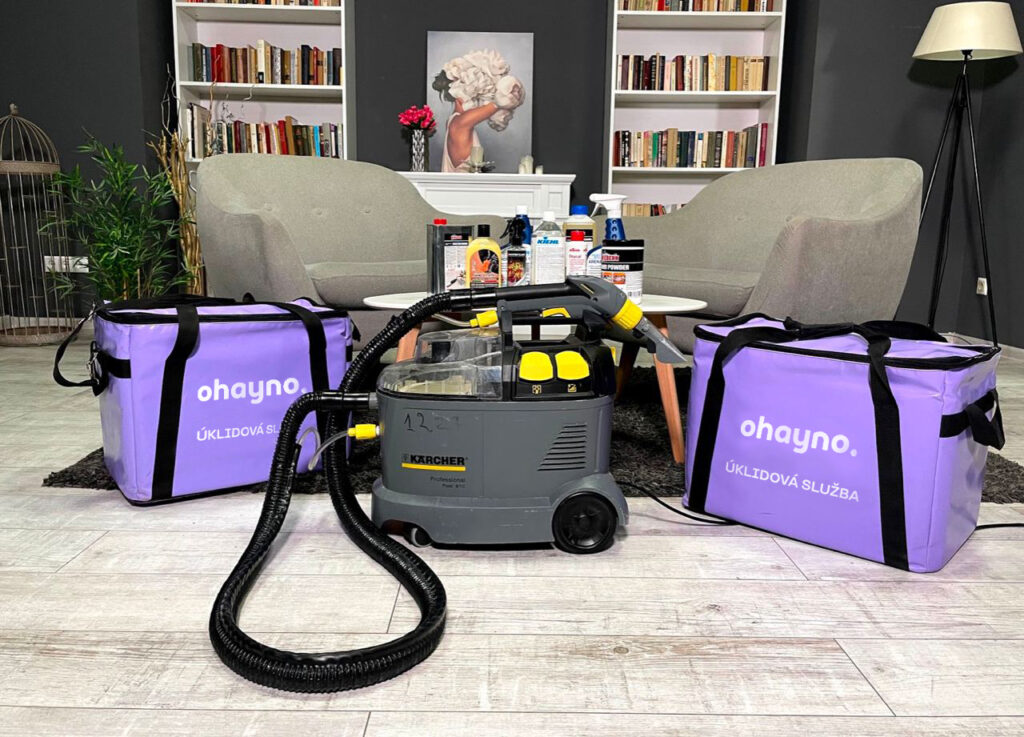 Our advantages
We work in Prague and surroundings. We have experienced and well-trained cleaners. However, this isn't our only advantage.
Hypoallergenic products only. We use special cleaning products that we order from Turkey, Germany and the USA. They are clinically tested, so they are completely safe for your health. Our detergents don't cause allergic reactions.
Immediately visible result. Attempts to remove resistant stains from a mattress on your own are unsuccessful in 90% of cases. Stains remain on the surface, mites and bacteria remain in the filling. In some cases, dry cleaning will destroy the mattress completely. However, you can avoid these problems if you use our services. Our cleaners will clean your mattress properly and your mattress will look like new.
Guaranteed removal of smells and old stains. We use effective products that remove all kinds of dirt and smells. Special equipment such as steam generators, vacuum cleaners, etc. also help to combat these problems.
High quality services. Our cleaning company pays special attention to the quality of service. We carefully select employees, train them and control their work. We regularly analyze customer feedback and work on errors.
We are always honest with our customers. So if we're not sure we can remove dirt 100%, we'll tell you right away. We clean quickly and cleaning can be booked at any time.
Our cleaning ladies have everything they need to get the job done right, from the necessary skills and knowledge to professional high-end equipment.
We work all over Prague and surroundings